Universal oil WD-40 spring lottery – one product with over 2000 uses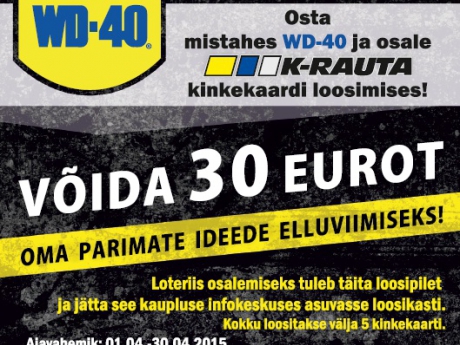 During 1-30 April a promotion of universal oil WD-40 ran in "Selver" and "K-Rauta" stores. During this time any purchaser of the product could participate in a lottery and win "K-Rauta" or "Selver" 30 or 35 Euro gift cards. At the end of the promotion 10 lucky participants were awarded with the gift cards.
As we all know, the universal oil WD-40 stands up to its title because this oil has over 2000 applications — it is truly universal and yet it can handle specific problems of household appliances and machinery with ease. You can get more information about the 2000 applications in the official fan website of WD-40: http://wd40.com.